ALOHA! Welcome to our store. At Pō Naturals, we are dedicated to fostering a sustainable and healthy lifestyle rooted in Hawaiian culture. Through our line of herbal remedies crafted from native Hawaiian herbs and locally-sourced ingredients, we empower communities to malama ʻāina, cherishing and caring for the land, while nurturing their ʻohana (families) and homes.
SHOP NOW
ʻAila Hamohamo (Massage Oil)

Our infused oil blends contains a blend of luxurious oils and native herbs, working in perfect harmony to nourish, revitalize, and enhance the natural radiance of your skin.

SHOP NOW

Lāʻau Hamo (Salves)

Experience the transformative touch of our exquisite Tropical Herbal Balms.

SHOP NOW

Kini Lapaʻau (First Aid Kits)

From herbal first aid kits to other specialized sets, our kits harness the power of botanicals to provide natural remedies and essential support when you need it most!

SHOP NOW
Featured collection
Regular price

Sale price

$35.00 USD

Unit price

per

Regular price

Sale price

$6.00 USD

Unit price

per

Regular price

Sale price

$5.00 USD

Unit price

per
Sourcing Local
With local sourcing, we not only honor our heritage but also promote sustainability and a deeper connection with our surroundings. Immerse yourself in the beauty and power of our locally-sourced treasures
More On Sourcing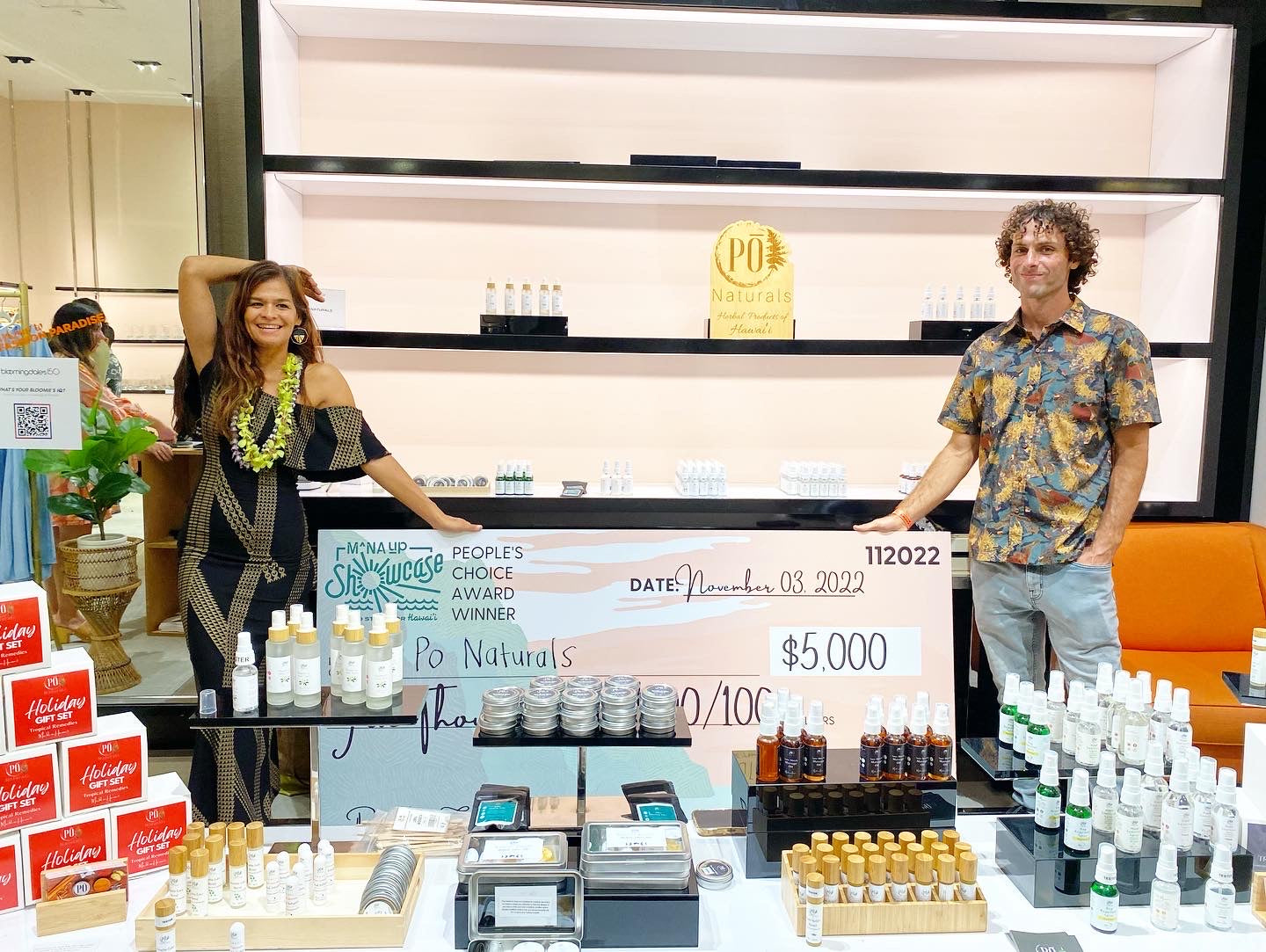 Peopleʻs Choice Award Winner
In Fall of 2022, Pō Naturals was awarded People's Choice award for best business pitch at the Mana Up Showcase Event. Watch the video below for the award winning business pitch!